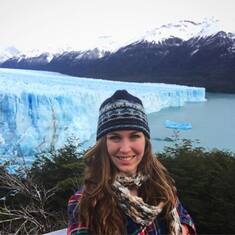 Kaitlin Senk, PhD

University of Exeter
I am a Research Fellow in the Department of Social and Political Sciences, Philosophy and Anthropology and the Q-Step Centre at University of Exeter. Specifically, I am part of the ERC funded
TWICEASGOOD Project
. I received my PhD in Political Science at Rice University in May 2022.
My work has been published or is forthcoming in
Legislative Studies Quarterly ,
the
American Political Science Review
,
Politics, Groups, and Identities,
the
Latin American Research Review,
and has been highlighted by the American Political Science Association's Public Scholarship Program.
My research focuses on women's political representation in a global context. I study women's representation from both the perspective of elite and mass political behavior to better understand how women are elected to office, what women do once elected to office, how political institutions constrain women's political behavior, and how voters react to women's representation broadly. Specifically, my dissertation examines how individual variation across certain dimensions can create different institutional pressures for women in legislatures which can condition their ability to introduce policies that promote women's rights in office. In an extension of this project, I have fielded a survey experiment across four countries that examines how voters react to candidates who act on women's rights initiatives. This research is generously funded by
Rice University's Doerr Institute and Social Sciences Research Institute.
In my teaching, I aim to provide an inclusive learning environment structured around scientific inquiry and methodology. I encourage students to formulate research questions and derive testable hypotheses about their own observations of the political world. Additionally, I am committed to ensuring that students gain an understanding of politics from a diversity of perspectives by teaching students to engage with course material from a gendered and intersectional lens. In 2022, I was awarded the Career Champion Award from Rice University's Center for Career Development for empowering students in their professional development.